Eligibility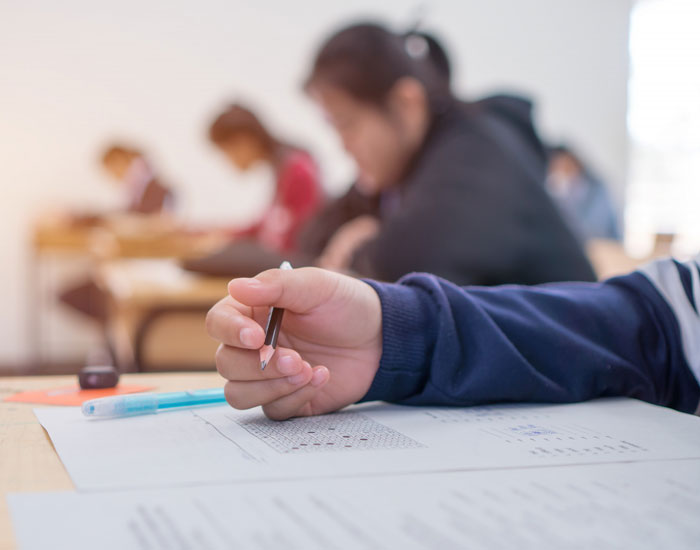 Am I eligible to register?
You are eligible to register for the OET if you meet the requirements mentioned below:
You are 35 years or below in age.
You have completed 3 years of Graduation (12+3 years) in an University approved stream in India : (Arts, Commerce, Science, Computers, BMM, BMS, BE, Catering, etc….)
OR
You are appearing for your last semester or Third year Graduation in the present Academic year.
In this last case, should you be selected for the XIC Course of your choice, and successfully complete it in keeping with the Academic, Attendance and other standards laid down by XIC, the Diploma will be awarded only on completion of your Graduation and on submission of the relevant attested Final mark-sheet of your graduation.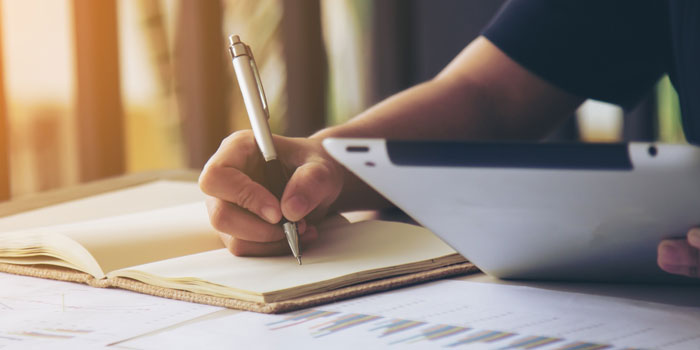 Eligibility for AICP
A Graduate in any discipline and Work experience of 2 years in a non-staff function (executive or supervisory function desired).
Organizational sponsorship for this program preferred, however a letter from the organization shall be required stating that they are aware of your joining this course.
Selections will be based on your scores in the online test, subjective paper and the personal interview. Based on your scores in the online test and subjective paper, you will be called for the personal interview. You will have to be present on the date at the centre, selected by you while submitting the form. The venue and time will be intimated via email.
If I fulfill the above mentioned criteria, what is the next stage?
REGISTER for the XIC "ONLINE ENTRANCE TEST" (OET)
The OET process requires you to appear for an ONLINE TEST, which is 90 MINUTES - In view of the prevailing situation caused by the Covid 19 Virus and keeping in mind your travel and safety issues, the management has decided to opt for conducting the OET from home (from wherever you are located).
Registration
ONLINE Registration: 1st April to 25th April, 2022
How can I register for the online entrance test (OET)?
For a trouble- free Registration process please follow these steps:
Go to the XIC WEBSITE www.xaviercomm.org and click on REGISTER. Before filling up the online registration form, ENSURE that you keep a Scanned copy of a recent passport-size photograph of yourself ready for uploading.
Payments can be made by using your Bank DEBIT / CREDIT Cards / Net banking / UPI.
As part of the Registration Process, you have to provide us with your Statement of Purpose (SOP). If you qualify for the Personal Interview stage, it could be brought up for discussion. Hence, please give sufficient thought while putting your SOP together.
Now you can proceed and complete the payment procedure.
Select your preferred OET date and personal interview centre.
FAILURE to upload your SCANNED PHOTOGRAPH or provide proper details, will not allow you to proceed further.
On completion of your Registration, please note down your Application Number.
Your ADMIT CARD will be sent to you later on the E-mail ID mentioned in your Registration form.
Should you not receive the ADMIT CARD after the registration procedure please check your Junk/Spam Email Folders.
Finally, preserve your admit card carefully. Only this document will be accepted in all further transactions between you and XIC.
What is the amount of the registration fee for the XIC OET?
The Registration fee for the OET is 3,500/- only (inclusive of prevailing G S T).
What can happen if my registration is not successful?
Should you experience difficulty in registering successfully, you will be given instructions ONLINE, to enable you to fill up a FRESH Registration Form. You will also be issued a NEW Application Number.
Can I register for more than one course?
You may do so; though, not advisable!
A separate registration needs to be done for each course to apply for.
If you choose to do so, there could be a possibility that the computerized Registration Process could allot the same time slot to you, for both tests. If this happen, please bring it to the attention of the Controller of OET at the XIC office on email at entrancetest@xaviercomm.org
Contact
Please Contact For Further Assistance
Contact XIC Office - The HUB